The digital landscape changes every day, and with each change, new threats emerge on the horizon. Enter DORA - the Digital Operational Resilience Act. Legislation that aims to ensure that financial institutions are taking the necessary steps to protect themselves and their customers.


What is DORA?
DORA is the EU's strategy to combat rising cyberattacks. It is a comprehensive framework designed to bolster the digital resilience of financial entities. From banks to insurance companies, if you're in the financial sector, DORA is knocking on your door. At its core, DORA aims to standardize and enhance the digital resilience of financial entities. It introduces stringent requirements for risk management, testing, and continuous monitoring. For financial institutions, this means a more robust defense mechanism against cyber threats and a proactive approach to identifying vulnerabilities.

While DORA originates as an EU directive, its reach extends beyond the European Union. If your firm operates outside the EU but maintains branches within it or offers services to an EU-based financial entity, DORA's provisions may still apply. For instance, a US-based service provider catering to an American bank might find itself impacted if that bank has operations in the EU.

The UK, though not currently under DORA, is signaling a potential alignment with this regulation in the future.
Regardless of location—be it EU, UK, or elsewhere—organizations must evaluate their position concerning DORA and understand the necessary steps for adherence.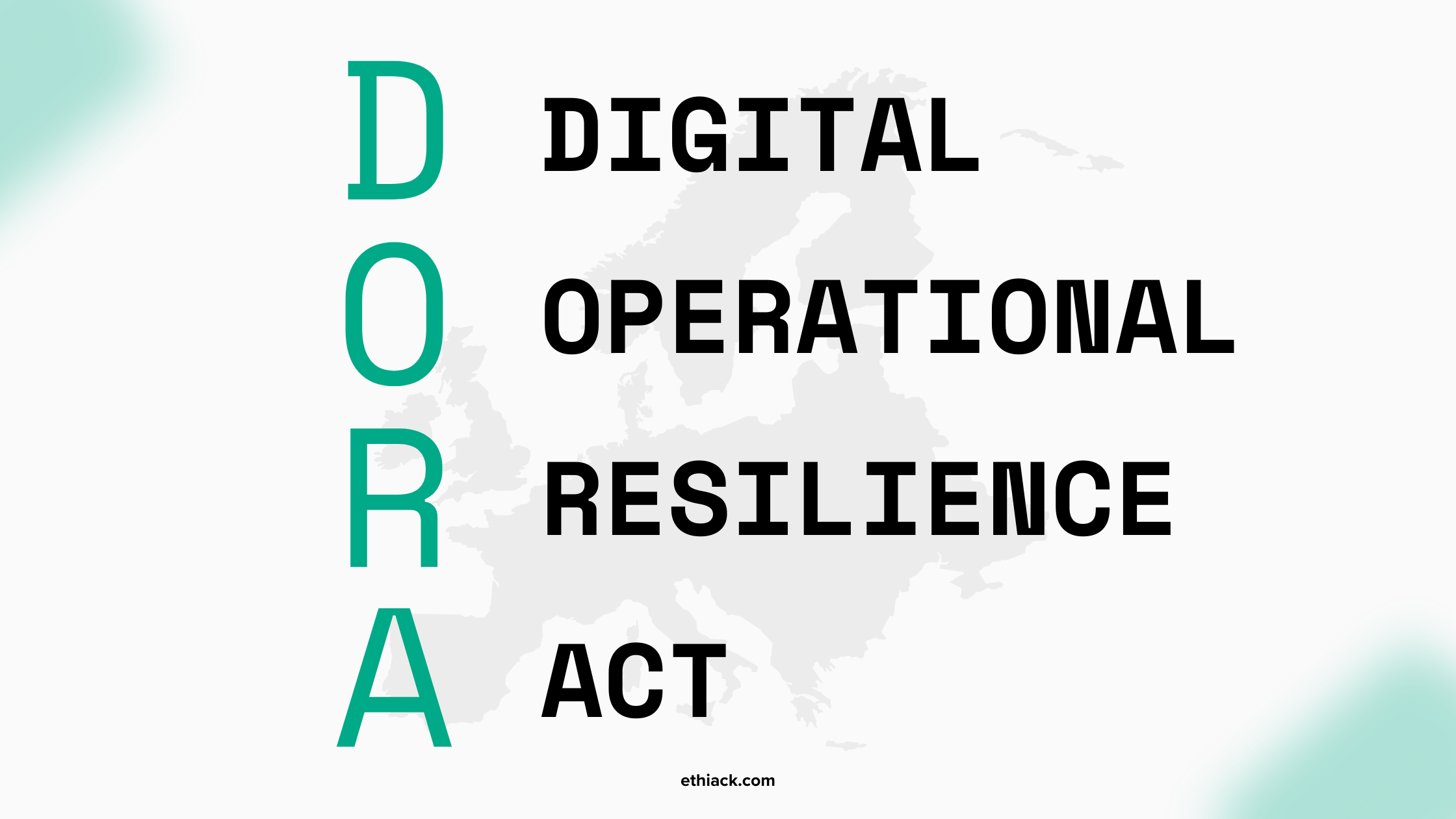 Why Now?
Digitalization has been a double-edged sword. It has improved the customer experience, but it has also made financial institutions vulnerable to cyber threats. There's a need for a unified regulatory approach due to high-profile breaches and increasing cyber-attacks. Most recently, it was discovered that there was a coordinated attack by a hacking group on five Italian banks. Instances like these are occurring almost every day. DORA is the EU's answer to these challenges, aiming to create a safer digital ecosystem for both businesses and consumers.
Implications for the Business and the End Consumer
With DORA, businesses can operate more securely and avoid costly disruptions.

But it's not just about defense; it's about trust. In an era where data is gold, consumers want institutions that prioritize their digital safety. By adhering to DORA, financial entities not only fortify their operations but also bolster their reputation in the market.
The Countdown Begins
While they have already introduced the act, the clock is ticking for compliance. Financial institutions have until January 17, 2025, to align their operations with DORA's mandates.
It might seem like there's ample time, but given the depth of the changes, starting early is the key. The EU knows this transition won't be easy. Integrating new tech and training staff is always a challenge but even more so in such a specialized and delicate sector. However, they're not leaving its financial entities in the dark. A slew of guides, resources, and support mechanisms are being rolled out to facilitate a smoother transition to the DORA framework. You can find a lot of these resources here.
Before the deadline catches you off-guard, begin your preparations with these essential steps:
Maximize the time leading up to 2024.
Assess your current position. Pinpoint and recognize areas of non-compliance.
Identify solutions to address these gaps.
Engage and secure support from top leadership.
Allocate resources and plan your budget for the next 24 months.


A Global Perspective
Across the globe, the realization is dawning: cybersecurity regulations are a necessity, especially in pivotal sectors like finance.DORA stands as a testament to Europe's proactive approach, and other regions are also waking up. In my view, this global shift signifies more than compliance or ticking off boxes. In an interconnected world, a vulnerability in one corner can ripple across continents. As we lean more into digital finance, a standardized protective framework becomes essential for the stability of global financial systems.
In Conclusion
DORA is a big step forward in making the financial sector safer from cyber threats.

Banks and other financial groups are the backbone of economies therefore they warrant top-tier protection. I expect that soon we'll see similar protective measures in other foundational sectors like healthcare. Institutions that serve as societal pillars deserve our unwavering support.

Lastly, if you are in the finance sector, the sooner you can start your transition, the better.

Both for you and your customers, cyber threats get more sophisticated by the day and the time to take action is now.
If you want to keep up with the pace of cybersecurity, try Ethiack and their Machine Ethical Hacking tool free for 1 month.