Everyone knows that with new design comes new challenges. We decided to take on this new version head first after listening to all the valuable feedback, taking it to the next step. Here's an overview of the improvements and new features we've been working on!

Access our playlist for a full video tutorial about the Portal ⬇️


A New Portal
Here you'll find everything about your organization. You can easily monitor your security status by staying informed of recently discovered risks and taking action quickly.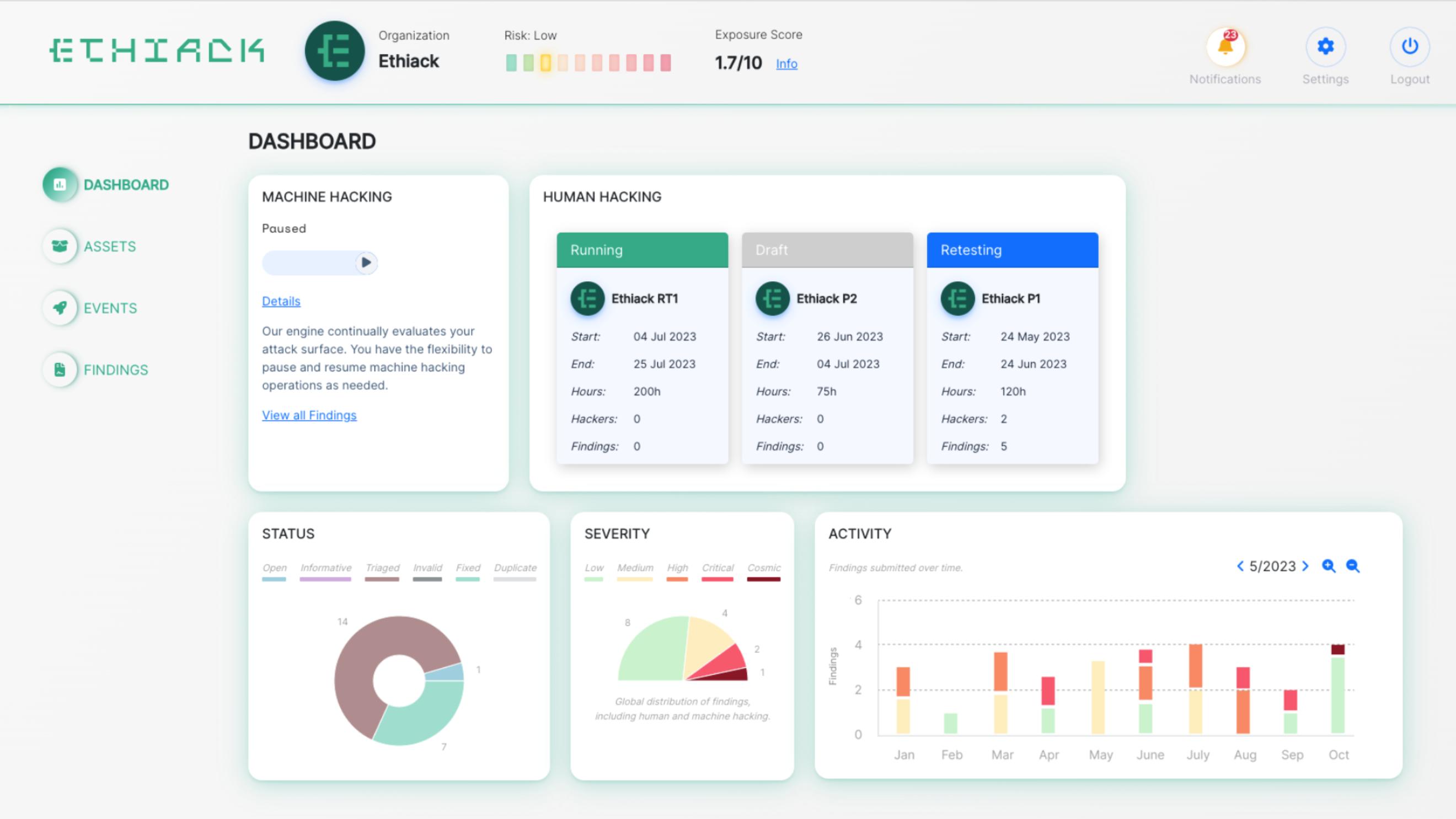 Risk Exposure Score
Know your security posture in real-time with our Risk Exposure Score. This is calculated based on your asset's importance and the vulnerabilities found in them. We also manage the evolution of your Risk Score, providing suggestions for you to improve it, which are related to Impact, Asset Gap, Time to Fix, and Human Hacking.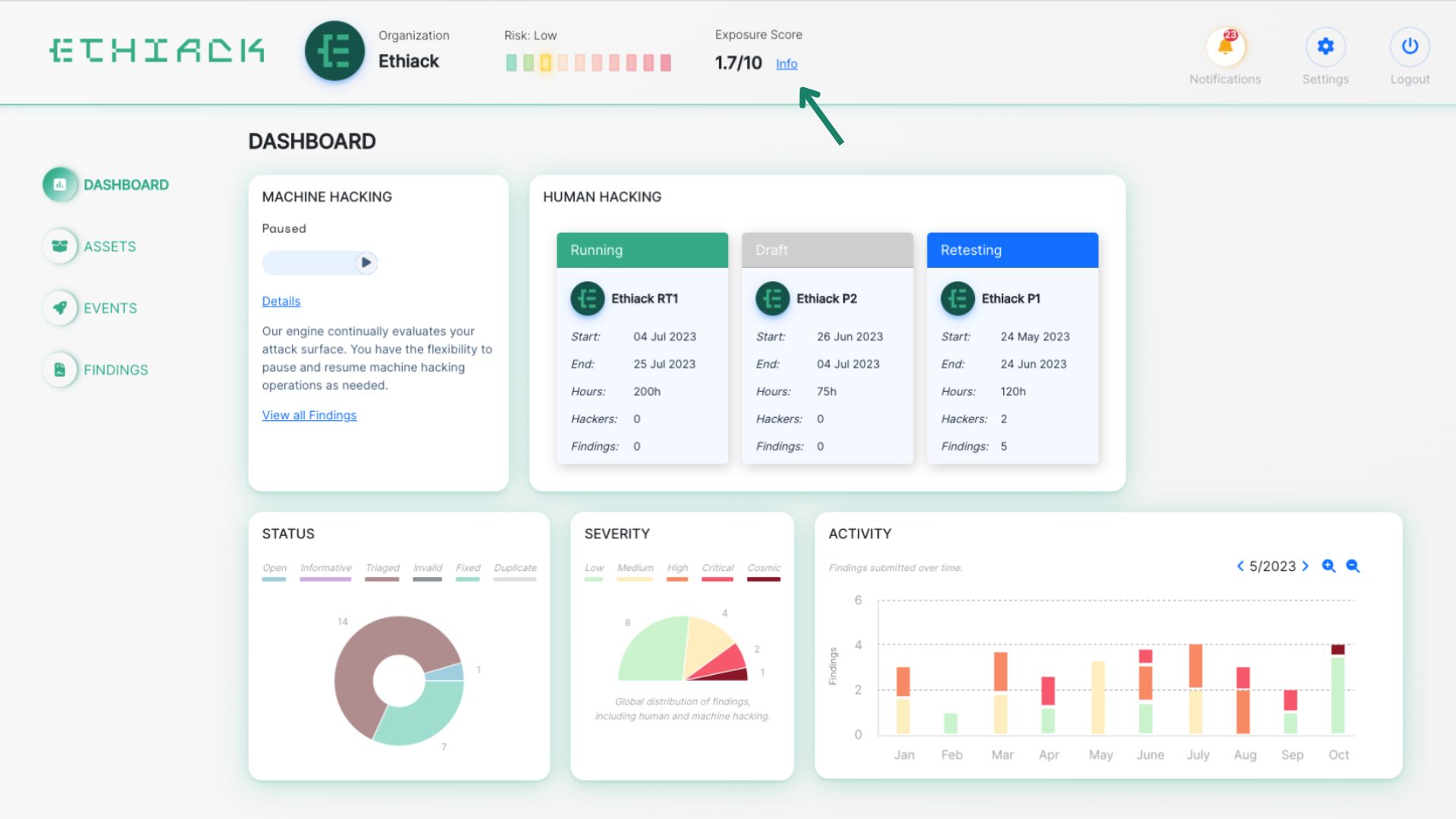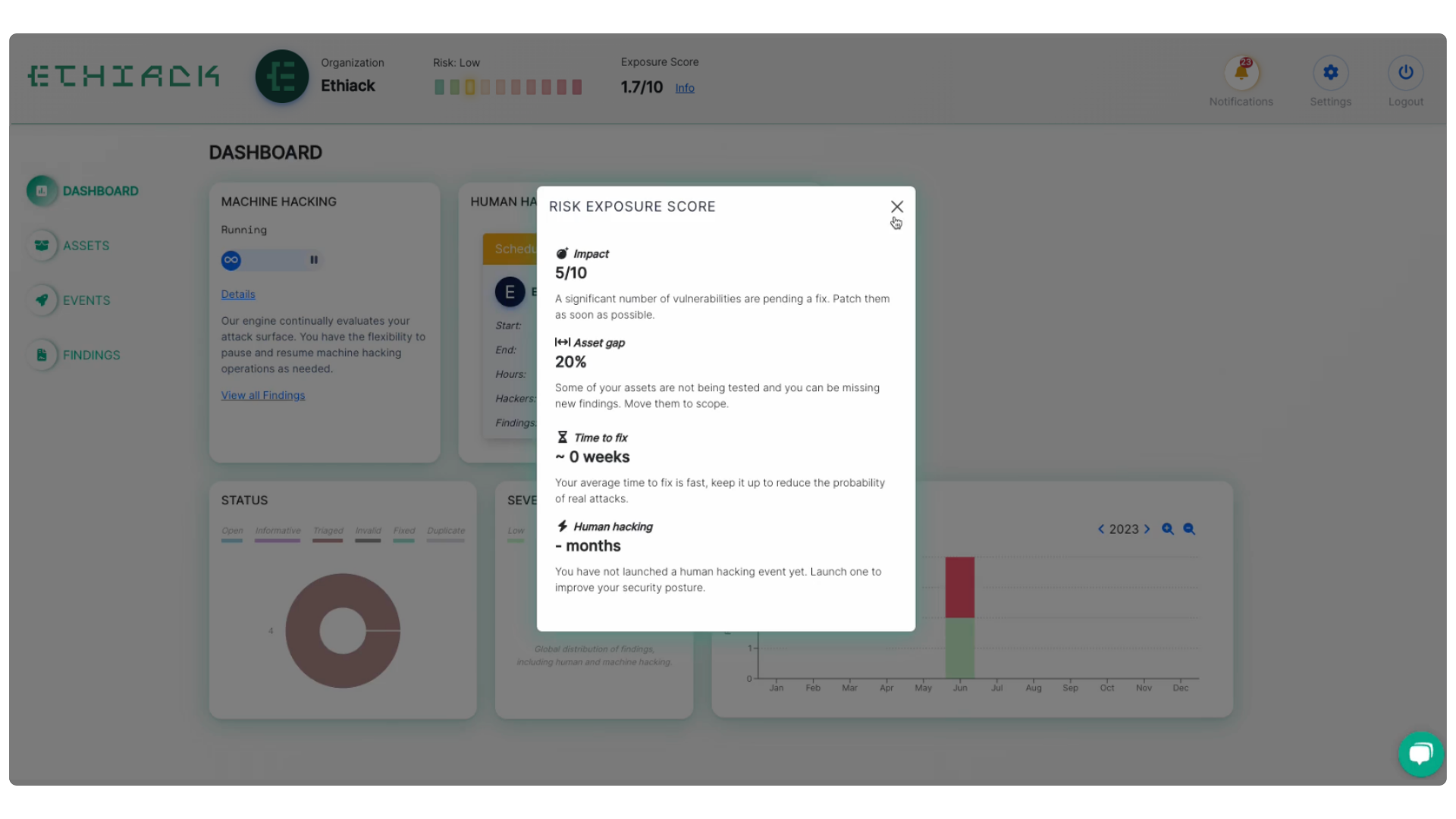 External Attack Surface Management
Map and manage every corner of your digital infrastructure, and know which technologies are exposed. Know your internal and external assets and their connections and categorize them based on importance.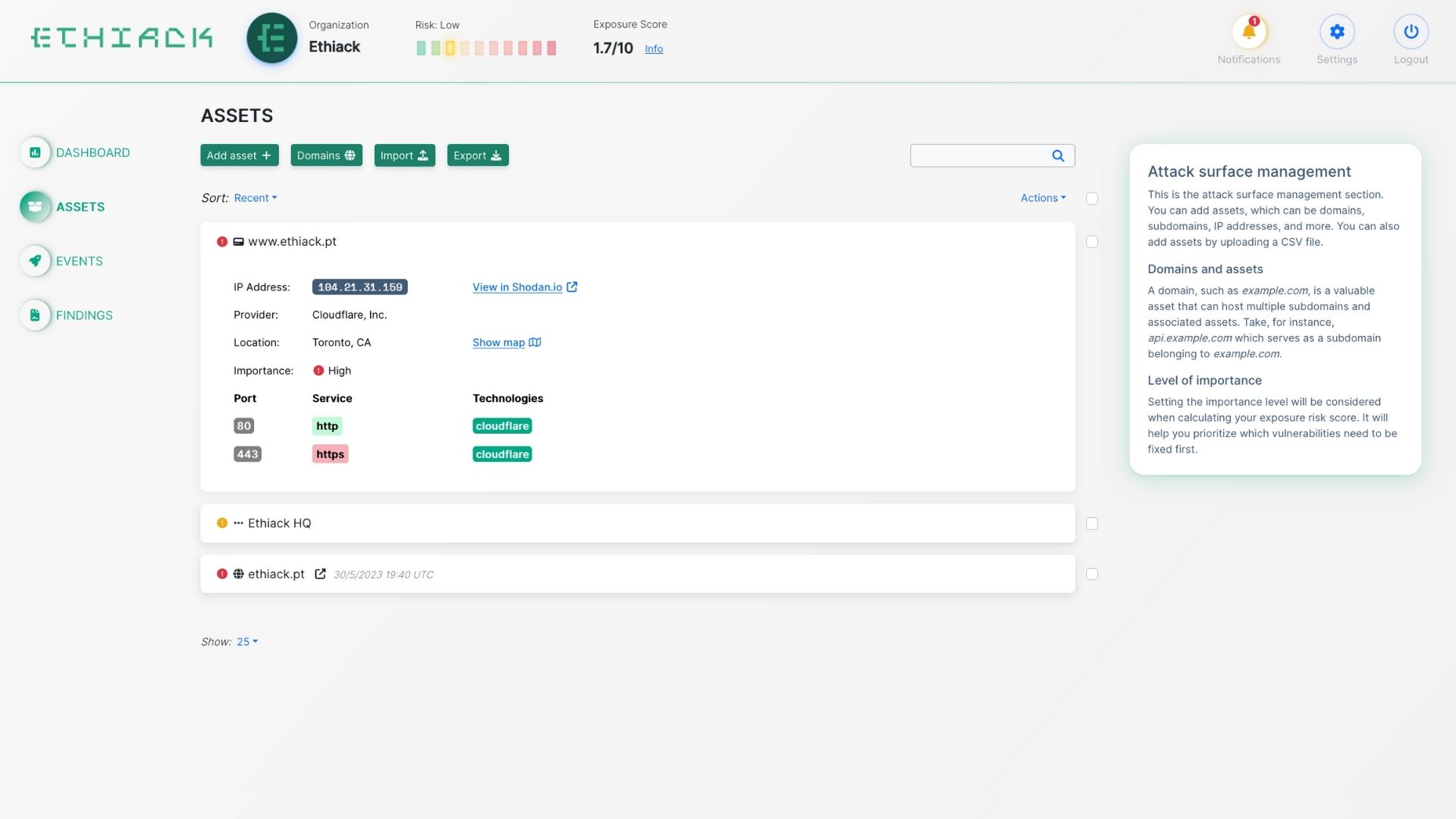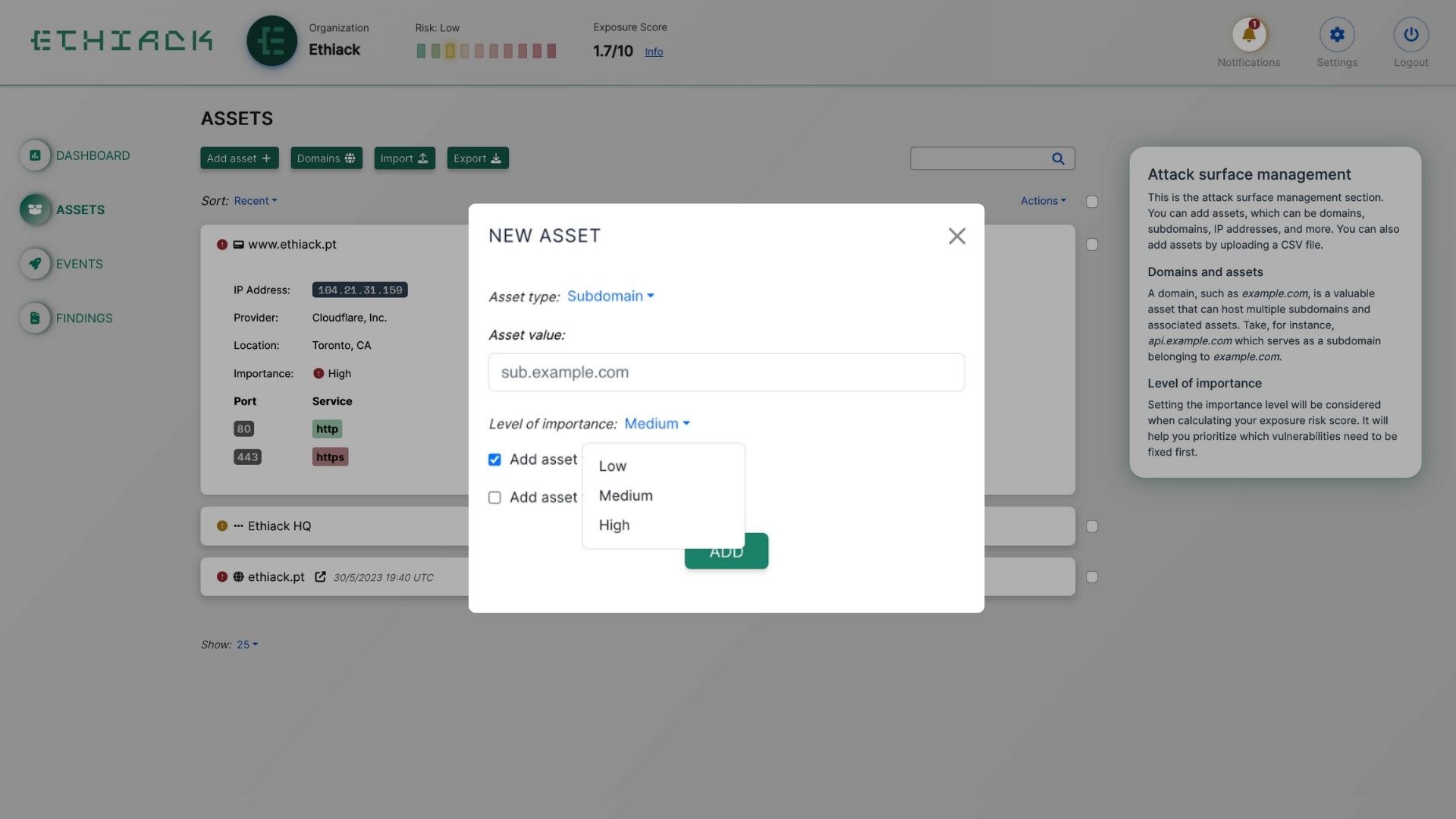 Hacking Management
Here you can also launch on-demand human ethical hacking events to test your digital infrastructures in-depth. You can manage the scope, the hours you want to be allocated for the event, goals, and results.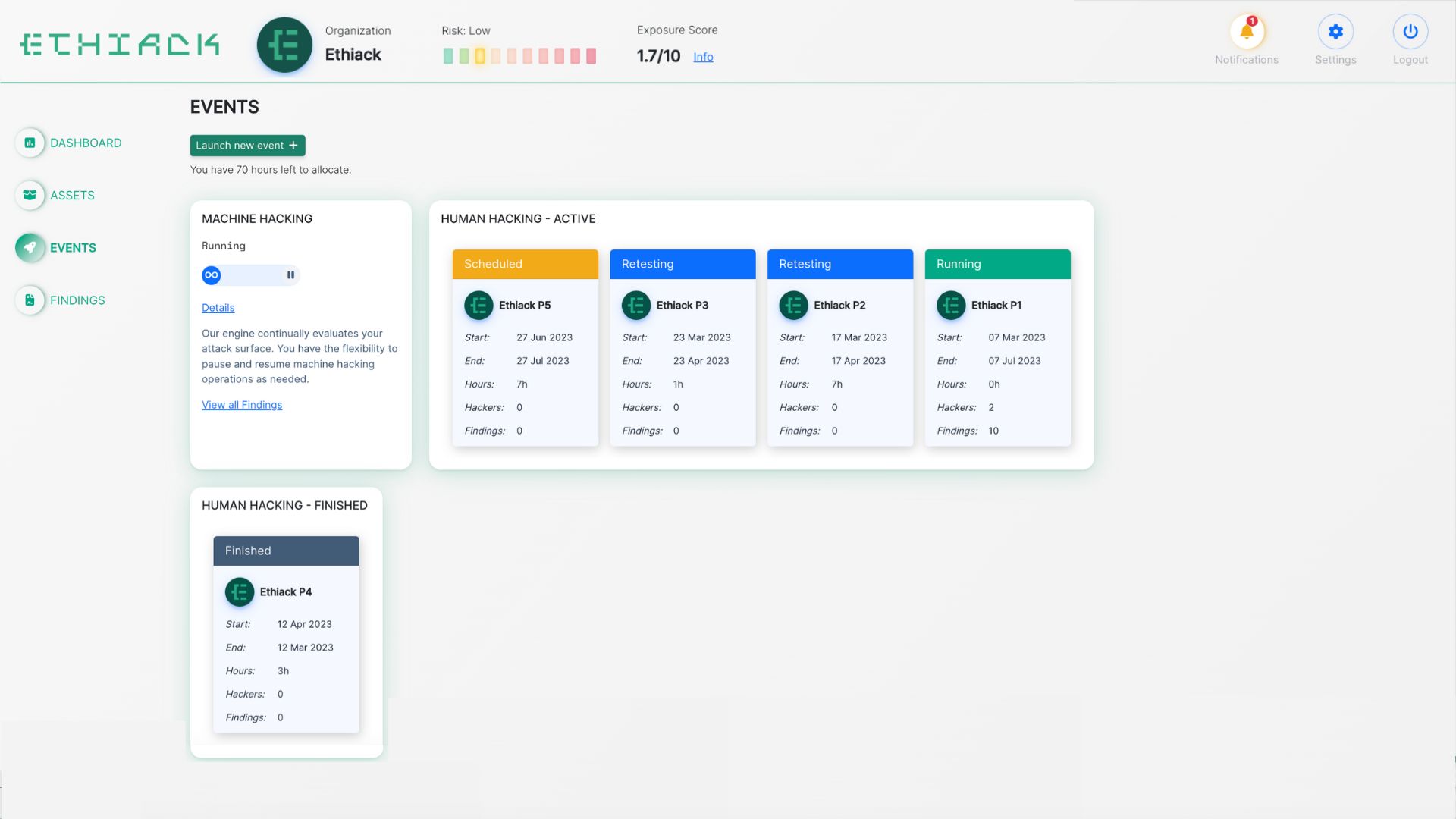 Executive Reports
Quickly export reports for remediation, compliance, and board meetings. These new reports will allow you to easily present the importance of cybersecurity to stakeholders and help them understand what's being done and what resources are necessary.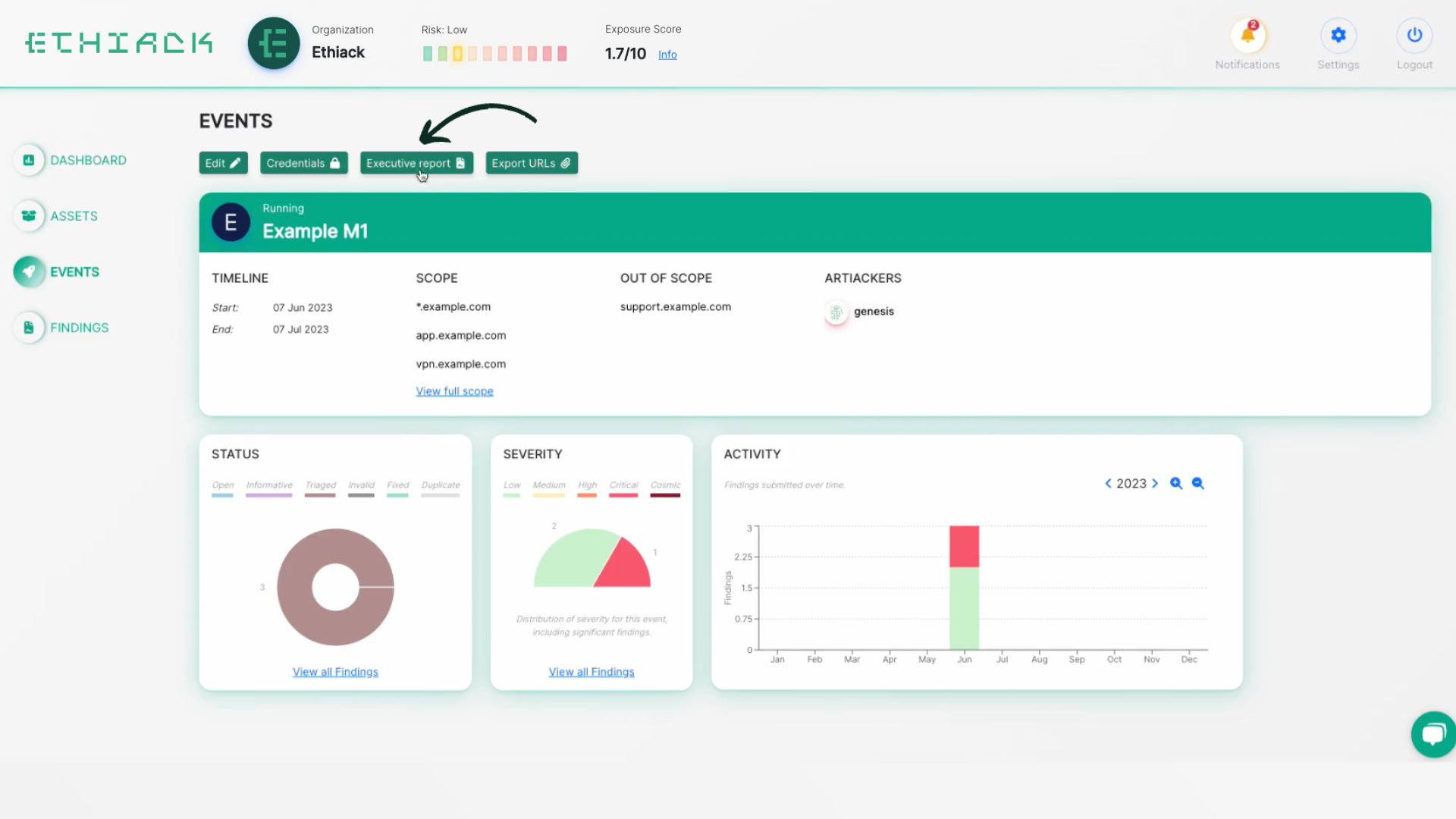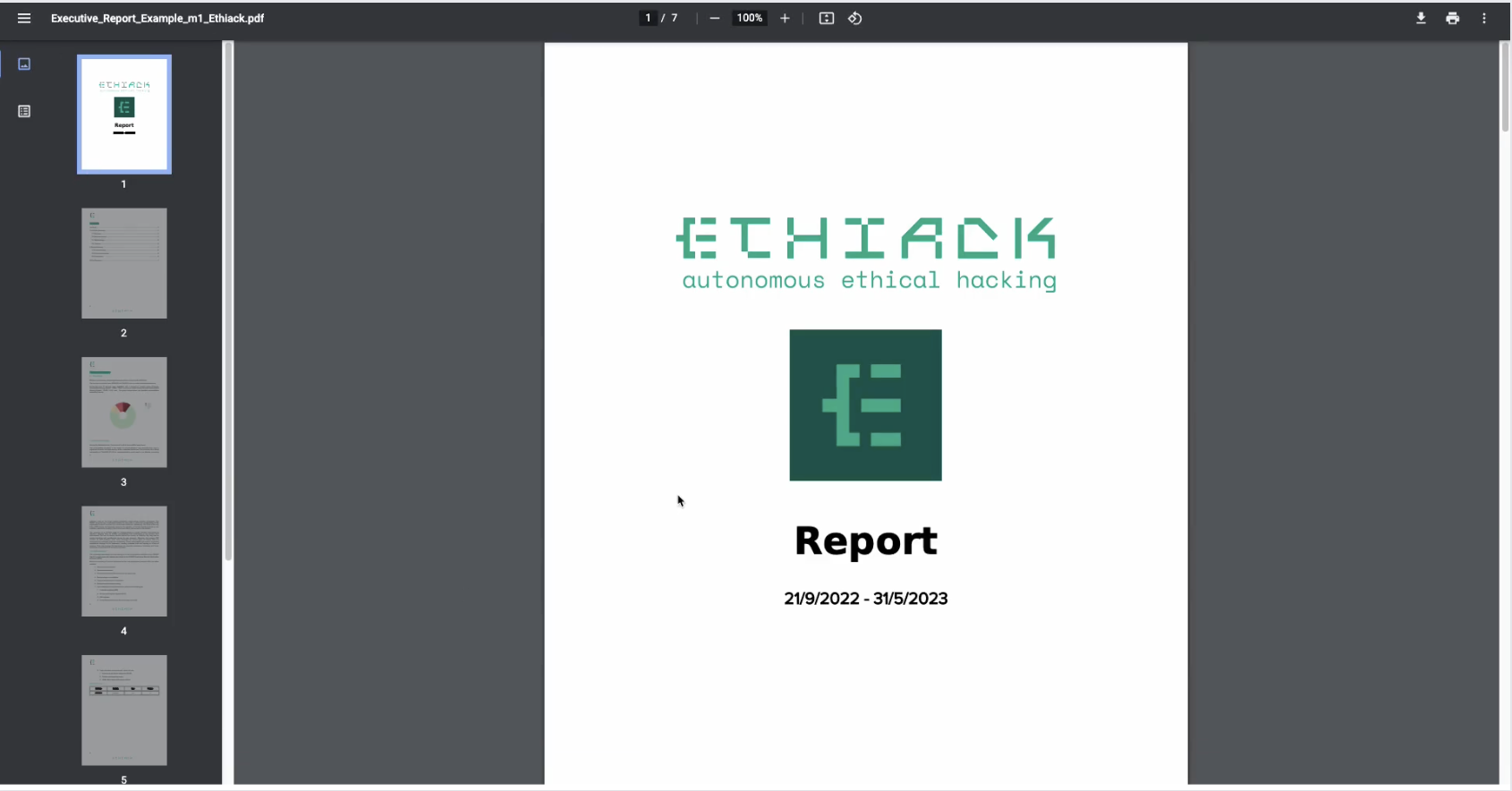 Vulnerability Management
Find, manage, and prioritize your vulnerabilities by getting immediate mitigation guides. This management is done 24/7 and extremely accurately by our Artificial Hackers who will test your defenses and report back vulnerabilities.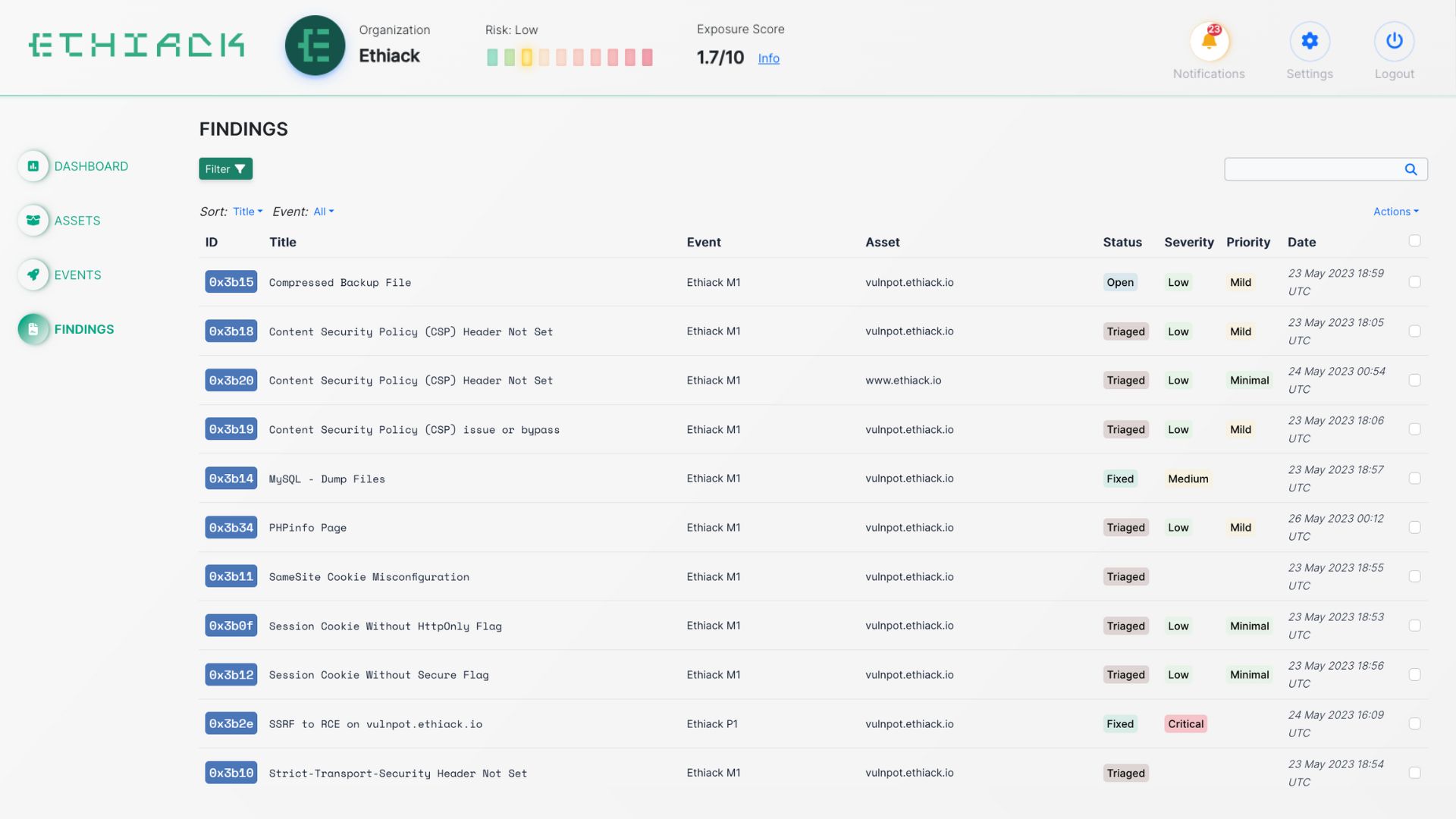 Try out Ethiack 2.0
The new Ethiack is packed with features to keep your organization safe.

Access your dashboard and see it first-hand!